Careers Overview
Build a bold new career with Boldt
Take your career to the next level
Whether you work in the field or in the office, when you start your career at Boldt, you're helping our clients achieve extraordinary visions and build the places and infrastructure that build a brighter, stronger tomorrow. If you want a job that's more than work—where you can achieve your true potential—choose the path that supports your growth and helps the world build boldly.
Careers for experienced professionals
Innovation. Collaboration. Growth. Boldt has a lot to offer the experienced professional, including competitive salaries and benefits—all while inspiring and helping you achieve next-level potential.
Jobs for Skilled Construction Craft Workers
Your voice and experience, valued. Hard-earned trade skills, put to work on extraordinary projects. That's what you get when you bring your craft work experience to Boldt. Learn how our skilled construction jobs can help you do the extraordinary, every day.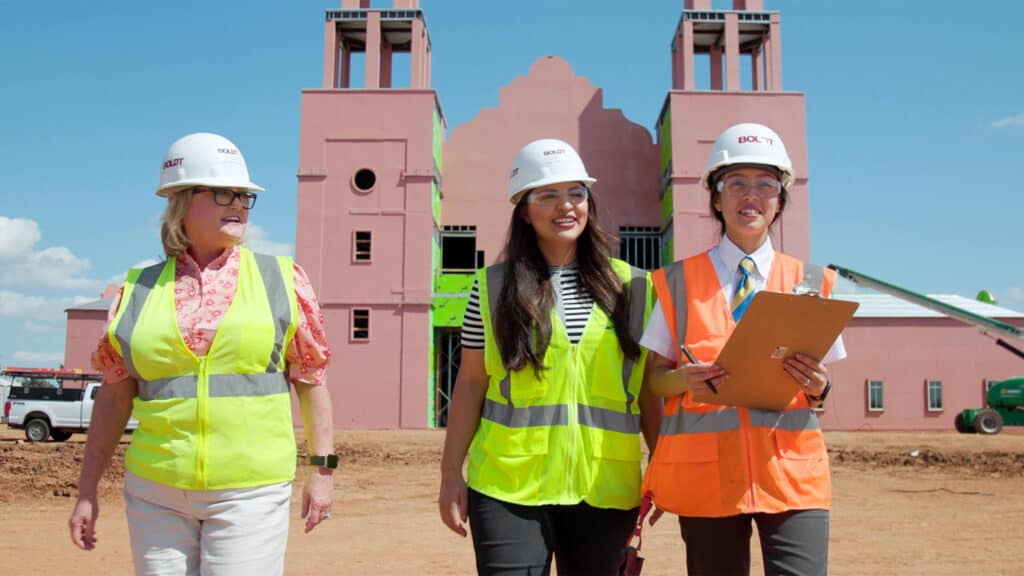 Construction Program for Interns
Experience the best the industry has to offer by building your career from the ground up with an internship with Boldt. Boldt's construction internship program puts you alongside experienced construction professionals to help you learn and gain valuable experience with a diverse range of exciting projects.
Work for Construction Apprentices
Just starting or restarting your career? Boldt apprentices get the opportunity to earn while they learn alongside skilled craft employees. See how you can build your future with an apprenticeship at Boldt.
Hiring Now
Ready for a career with a company that builds boldly? Find your next opportunity with Boldt.
Boldt does not accept unsolicited resumes from third party recruiters.
Interested in Boldt?
Complete the fields below and we'll be in touch with more information.
"*" indicates required fields
Ready to apply? View Our Opportunities