Purpose and Values
Driven by purpose, built on values
We exist to achieve the extraordinary
To achieve extraordinary things, you need to lead with purpose. A purpose that builds a better world for employees, customers and communities. A purpose that keeps promises, makes lives better and strengthens communities. Achieving every vision without wavering from the values that make Boldt unique.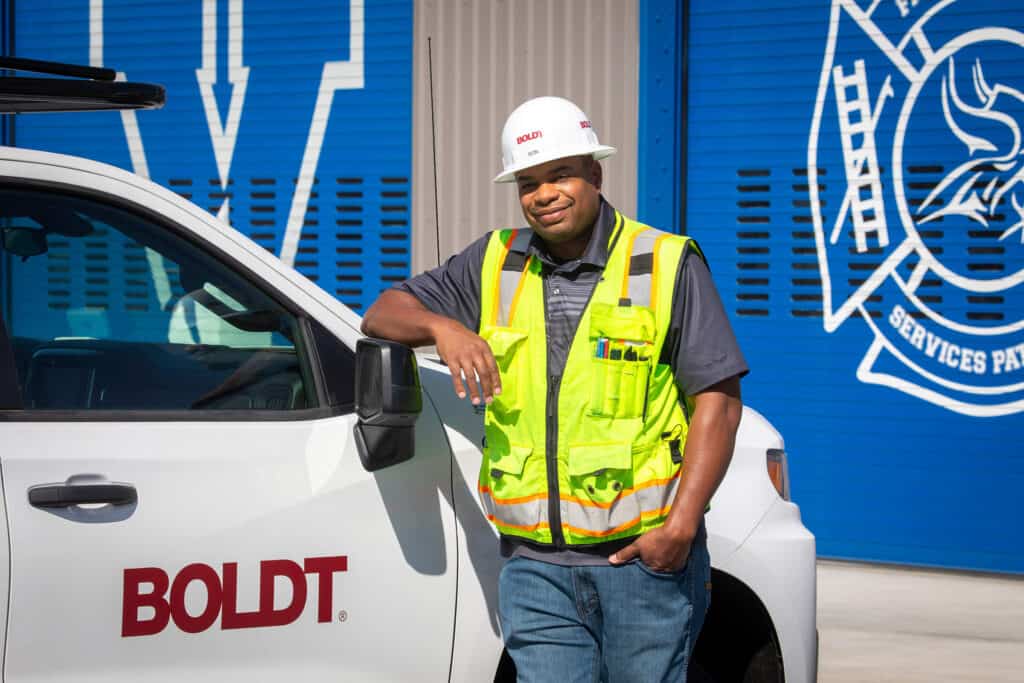 For our employees
To achieve higher potential, work has to mean something to employees. It's why our workplace is built to help employees build extraordinary lives. Providing a path to grow. Creating environments to do their best work. And supporting their dreams to make a difference.
For our customers
Staying true to our word. Exceeding expectations. Advocating for clients' best interests. Our clients deserve value—and we achieve it with a culture of problem-solving, innovation and collaboration.
For our Communities
Success is more than brick and mortar. It's about how we show up for the people and places we serve. Giving time, talents and money back. Being part of things bigger than us. And supporting what's good to shape stronger communities.
A bold commitment to our core values
Values only mean something if they achieve something. Our values guide us to achieve our purpose. Building trust, bringing new ideas, and getting jobs done on time, on budget, as expected. Helping drive higher performance. Showing love for the work we do—so the world knows we're excited about building the future, together.
Honesty
Be respectfully candid and truthful. Share your honest thoughts and opinions. Build relationships and a culture that promotes transparency. None of us is smarter than all of us—so invite the truth, even if it is unpopular.
Fairness
Be honest, objective, consistent and equitable. Listen to learn and be slow to judge. Create an inclusive environment that embraces diverse views. Be mindful of and counteract bias—in yourself and in others. Do the right thing—always.
Hard Work
Achieving the extraordinary comes from hard work. There is no trick or easy way. Be smart rather than busy. Be dedicated, diligent and resolute; thoughtful and efficient. Focus your energy for maximum result. Be gritty in the face of adversity.
Performance
Establish what extraordinary means and then work to exceed it. Develop, commit to and achieve clearly established targets. Motivate others to relentlessly pursue goals with you and always be willing to go the extra mile to get the job done well.
Love of Construction
Be passionate about what we do. We are building a better future—for our employees, for our customers and for our communities. This should bring us meaning and joy. Have fun! Celebrate and share the journey.
Ready for a construction company with values that build boldly? Let's talk.