Georgia-Pacific – Converting Programs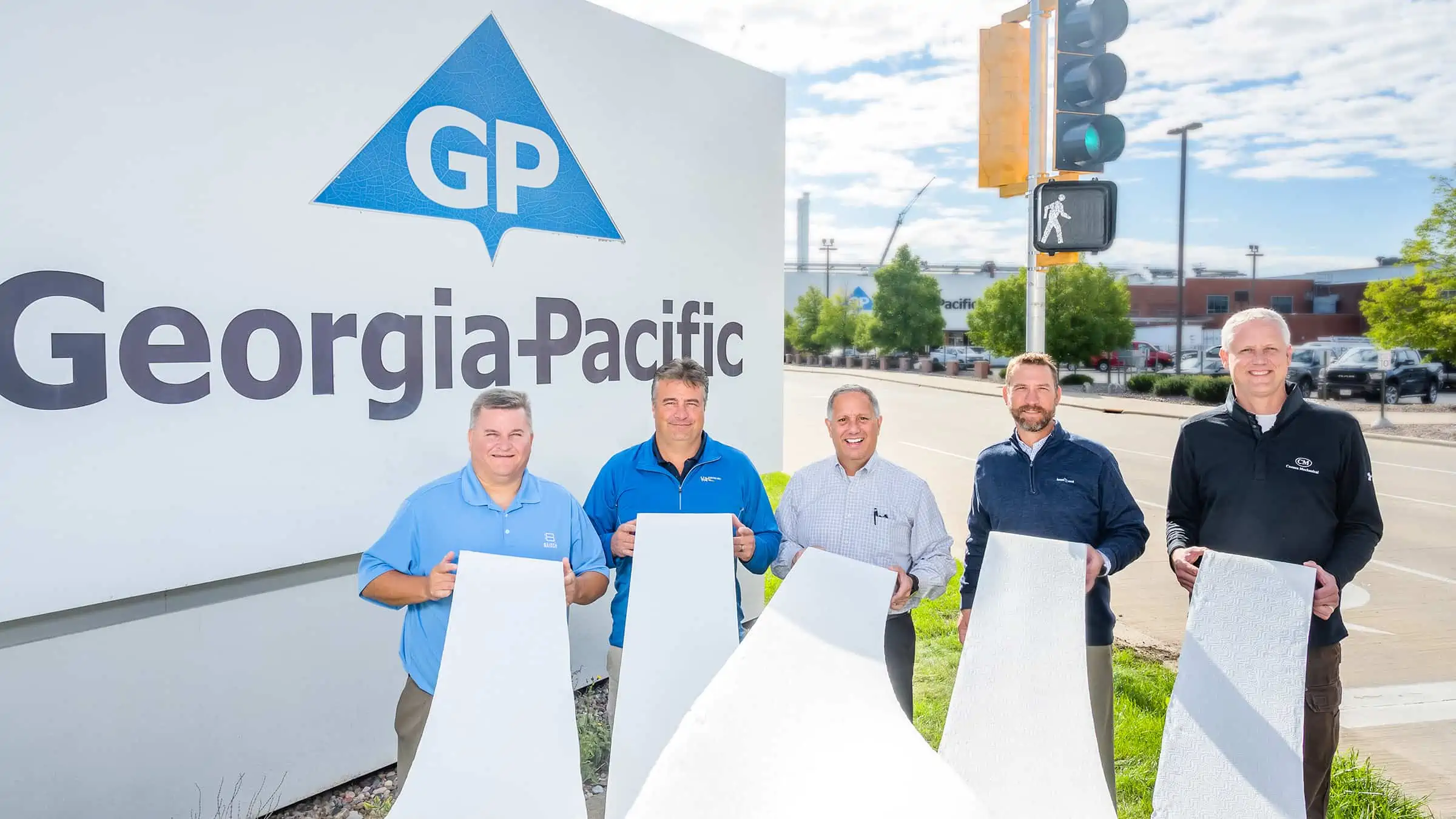 From north to south and east to west, The Boldt/Foth design-build team delivered new construction and equipment installation projects for multiple Georgia-Pacific locations as part of several converting initiatives that will accommodate growing product lines.
In Naheola, Alabama, the Boldt/Foth team provided building design and construction documents for a three-line tissue converting facility adjacent to an existing converting operation. The fast-tracked integrated design allowed for a shorter construction sequence, maximizing labor resources for another mill capital project.
In Crossett, Arkansas, Boldt/Foth developed the optimal layout for a two-line tissue converting facility, creating a structure within the tight building footprint without interrupting adjacent manufacturing operations.
At the Palatka, Florida mill, Boldt/Foth provided design-build services for the installation of the three PCMC converting lines in an existing warehouse.
Lastly, Boldt installed a new converting line at the Wauna, Oregon facility.
Client
Georgia-Pacific
Location
Palatka, FL; Naheola, AL; Crossett, AR; Wauna, OR
Architect/Engineer
Foth Production Solutions, LLC
Boldt Role
Design-Build
Project Type
New Construction; Equipment Installations
Project Highlights
Together, 15 new converting lines were installed.
No production operation disturbances occurred during construction.
Related Pulp & Paper Projects