Building Sacramento
Sacramento, CA
2600 Capitol Avenue
Suite 430
Sacramento, CA 95816
916.583.5600
Building on a strong reputation in the healthcare construction market and for our Lean construction expertise, Boldt's Sacramento office has quickly become a builder of choice in a variety of key markets, including higher education, commercial / corporate office, K-12 education, power and energy and more. Our Sacramento office also has a robust Special Projects Group, designed to effectively deliver projects of any size.
Looking for a commercial construction company in Sacramento? Let's talk.
Karen Carr
Business Development Director
Sacramento News and Events
In the Community
CIEF: Construction Industry Education Foundation
SRBX: Sacramento Regional Builders Exchange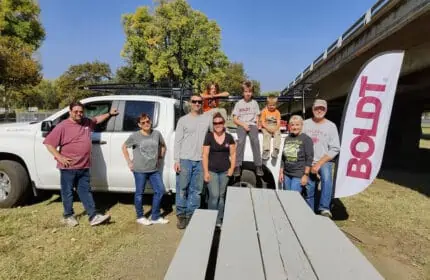 Discovery Park
"Everyone at Sutter Santa Rosa knows the hard work it's taken to reach this milestone, and I want to offer a heartfelt 'thank you' to our team, which has continually served this community with integrity and compassion."

Dan Peterson
CEO, Sutter Santa Rosa Regional Hospital at Sutter Health
"Boldt was able to save us $5 million due to being able to utilize Lease-Leaseback service. They were involved during the planning and design of the school, which saved us time and money through value engineering savings. They also self-performed the concrete seat walls, which saved us around $300,000, as well as manufacturing the mold so that you can systematically go down and stamp it out. By creating the mold to form and place themselves instead of purchasing it, Boldt was able to save money on the outside stone seating area."

Jennifer Mellor
Director of Facilities & Strategic Planning, Natomas USD – Paso Verde K-8 School

View Project
"Successful projects require an experienced and knowledgeable general contractor. Boldt is a valuable trusted partner; they innovate, provide new ideas, and are very mindful of our Patients / Caregivers' needs. I've worked with Boldt for more than 12 years on Healthcare projects in Sacramento and they deliver on cost, time and scope."

Kenneth Roberts
Senior Project Manager, Sutter Health – Facility and Property Services

View Project
Looking for construction jobs in Sacramento, CA? Boldt is hiring!